The Philosophy of Monday: Finding Inspiration and Motivation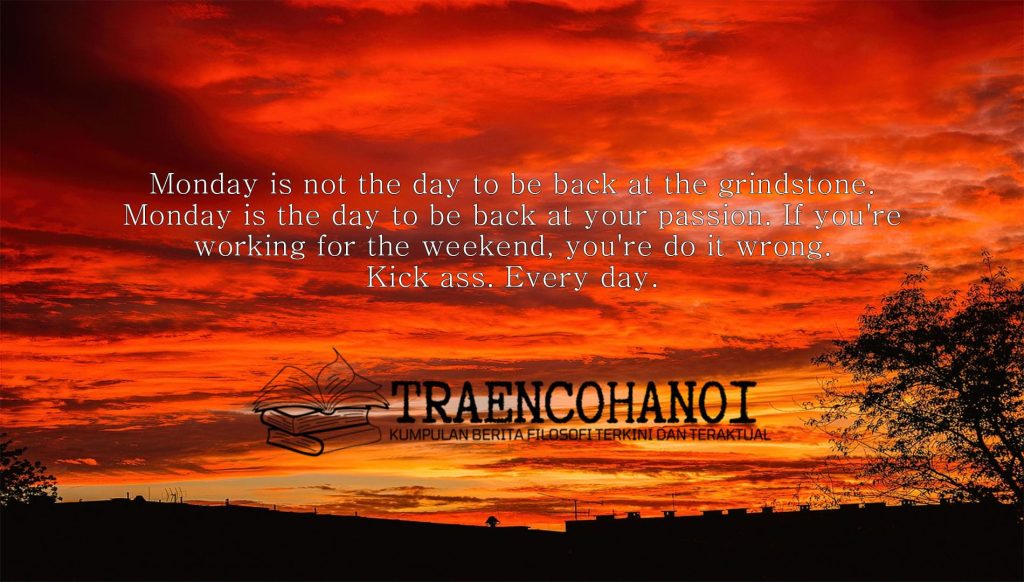 Monday, often considered the most dreaded day of the week, is an ideal day to explore its underlying philosophy. While many people associate Monday with the end of the weekend and the start of a long workweek, it can be a source of inspiration and motivation when viewed from a different perspective. We will delve into the philosophy of Monday, uncover its historical and cultural significance, and offer tips on how to make the most of this day.
The Historical Roots of Monday
To understand the philosophy of Monday, we must first explore its historical origins. The name "Monday" derives from the Old English word "Monandæg," which means "Moon's day." In various cultures and languages, Monday is named after the moon, such as "Lunes" in Spanish and "Lundi" in French. This lunar connection is significant because the moon has been a symbol of change, renewal, and cycles throughout human history.
In ancient times, many cultures used lunar calendars to track time and agricultural cycles. The moon's phases were closely associated with the planting and harvesting of crops, and its waxing and waning were seen as metaphors for the ebb and flow of life. Monday, as the day named after the moon, carries these associations with it.
Monday and Motivation
Motivation can be elusive, especially on Monday mornings when the weekend feels like a distant memory. However, understanding the philosophy of Monday can help boost your motivation.
Find Meaning: Connect your Monday tasks to your larger goals and values. When you see the purpose in what you do, you'll find it easier to stay motivated.
Break It Down: Divide your tasks into smaller, manageable steps. Achieving small victories throughout the day can boost your motivation.
Stay Inspired: Surround yourself with sources of inspiration. Whether it's quotes, artwork, or music, find what inspires you and incorporate it into your Monday routine.
Embracing Monday as a Day of Learning
Monday can also be seen as an opportunity for personal growth and learning. Instead of dreading the start of the workweek, approach it as a chance to acquire new knowledge and skills.
Learn Something New: Dedicate a portion of your Monday to learning something new. It could be a language, a hobby, or a skill relevant to your work.
Challenge Yourself: Step out of your comfort zone and take on challenges that stretch your abilities. Overcoming challenges can be incredibly rewarding.
Share Knowledge: Consider sharing your knowledge with others. Whether through teaching, mentoring, or writing, sharing what you know can be a fulfilling experience.
Finding Balance on Monday
While it's essential to be productive on Monday, it's equally important to maintain a balance in your life. Overworking yourself early in the week can lead to burnout. Prioritize self-care and well-being to ensure you have the energy and resilience to navigate the rest of the week.
Stay Active: Incorporate physical activity into your Monday routine.
Practice Mindfulness: Mindfulness techniques, such as meditation or mindful breathing, can help you stay present and reduce stress.
Conclusion
In conclusion, the philosophy of Monday goes beyond the stereotype of a dreaded workday. It's a day of fresh starts, motivation, learning, and balance. By embracing Monday with a positive mindset and a commitment to personal growth, you can turn it into a day of inspiration and productivity.
Remember that the way you approach Monday sets the tone for the entire week. So, seize the opportunity to make the most of this day, and you may find that it becomes one of your favorite days of the week, filled with potential and promise.