World of Steel Tank Force – Immersive Warfare on Mobile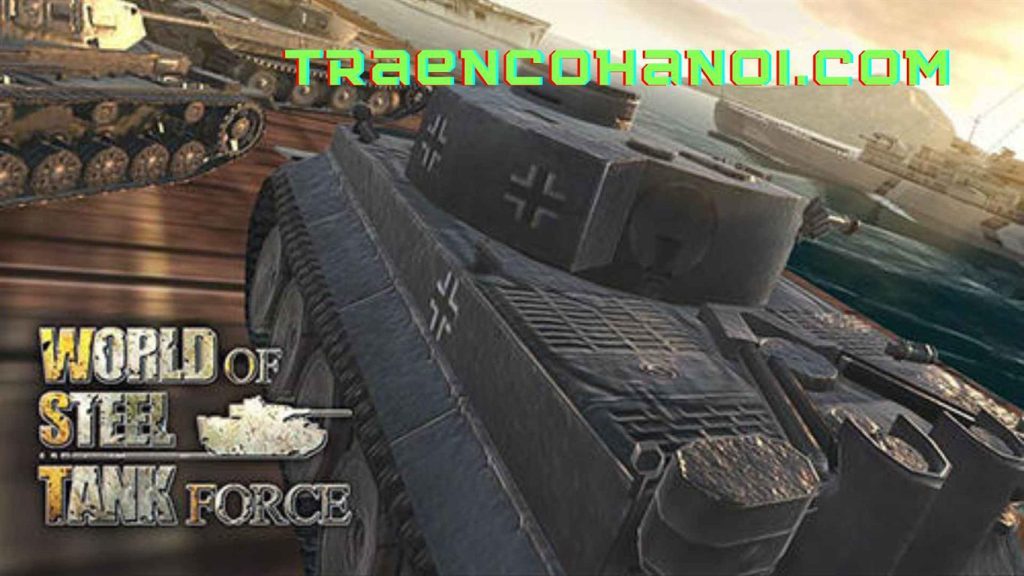 Introduction to World of Steel Tank Force
Mobile gaming has witnessed a surge in popularity over the past decade, with developers continually pushing the boundaries of what's possible on smartphones and tablets. Among the many genres available, tank warfare games stand out for their adrenaline-pumping action and strategic depth. One such game that has gained recognition in this genre is "World of Steel: Tank Force."
"World of Steel: Tank Force" is a mobile tank warfare game developed by BraveTale, a studio known for its commitment to creating immersive and action-packed gaming experiences. Launched on both Android and iOS platforms, the game offers players a chance to step into the shoes of a tank commander and engage in intense battles on a variety of terrains.
Gameplay and Mechanics
At its core, "World of Steel: Tank Force" is an action-packed, multiplayer tank combat game. Players can choose from a wide range of tanks, each with its unique strengths, weaknesses, and abilities. The objective is to engage in thrilling battles against other players in real-time, employing strategy and teamwork to achieve victory.
Key Gameplay Elements:
Tank Selection:
The game boasts an impressive collection of tanks from various eras, including classic models and modern war machines. Players can unlock and choose tanks based on their preferences and play style.
Realistic Tank Controls:
"World of Steel: Tank Force" offers intuitive and realistic tank controls, allowing players to maneuver their tanks effectively. The touch-based control scheme is designed to provide a smooth gaming experience.
Variety of Maps:
The game features diverse maps and terrains, each requiring different tactics and strategies. From urban environments to open fields, players must adapt to their surroundings to succeed.
Team-Based Battles:
Players can join or create teams to participate in team-based battles. Cooperation and communication with teammates are crucial for victory.
Upgrades and Customization:
Tanks can be upgraded and customized with various components and paint schemes, allowing players to personalize their vehicles.
Achievements and Progression:
"World of Steel: Tank Force" offers a rewarding progression system with achievements and rewards for completing missions and excelling in battles.
Multiplayer Battles
The heart of "World of Steel: Tank Force" lies in its multiplayer battles. Players can engage in 4 vs. 4 battles, where teamwork and communication are vital. These real-time battles deliver an adrenaline rush as players strategize, attack, and defend against opponents from around the world.
Key Multiplayer Features:
Clan System:
Players can join or create clans, fostering a sense of community and competition. Clans can participate in clan battles, adding a layer of depth to the multiplayer experience.
Chat and Communication:
The in-game chat system allows players to communicate with teammates during battles, coordinating strategies and tactics.
Global Rankings:
The game maintains global leaderboards, where players can see how they stack up against others in terms of skill and performance.
Graphics and Immersion
"World of Steel: Tank Force" offers impressive graphics and attention to detail, considering the limitations of mobile devices. The tanks are well-designed, and the game's environments provide an immersive experience. Realistic sound effects, such as the roar of tank engines and the thunder of cannon fire, add to the overall immersion.
In-App Purchases and Monetization
Like many mobile games, "World of Steel: Tank Force" employs a freemium model. The game is free to download and play RTP SLOT, but it offers in-app purchases for various items, such as premium tanks, upgrades, and cosmetic customizations. While in-app purchases are optional, they can provide advantages and personalization options for players willing to invest in the game.
Community and Updates
The game has developed an active community of players who discuss strategies, share tips, and organize clan battles. The developers have shown commitment to their player base by providing regular updates, bug fixes, and new content, ensuring the game remains engaging and balanced.
Critiques and Feedback
As with any game, this game has received both praise and criticism from players. Some players appreciate its realistic tank mechanics and team-based battles, while others have expressed concerns about matchmaking balance and the effectiveness of in-app purchases. Ultimately, player satisfaction can vary depending on individual preferences and playstyle.
Conclusion World of Steel Tank
"World of Steel: Tank Force" successfully brings intense tank offline warfare to the mobile gaming landscape. With its wide selection of tanks, realistic controls, and multiplayer battles, it offers an engaging experience for fans of the genre. The game's dedication to regular updates and community engagement contributes to its longevity and continued popularity.
While it may not replicate the complexity of tank simulations found on other platforms, it provides a fun and accessible way for players to jump into the commander's seat and engage in thrilling tank battles on the go. For those looking for action-packed multiplayer tank warfare on their mobile devices, "World of Steel: Tank Force" is undoubtedly worth a download and a few rounds of intense combat.