The Philosophy of Trees: Life Lessons from Nature's Giants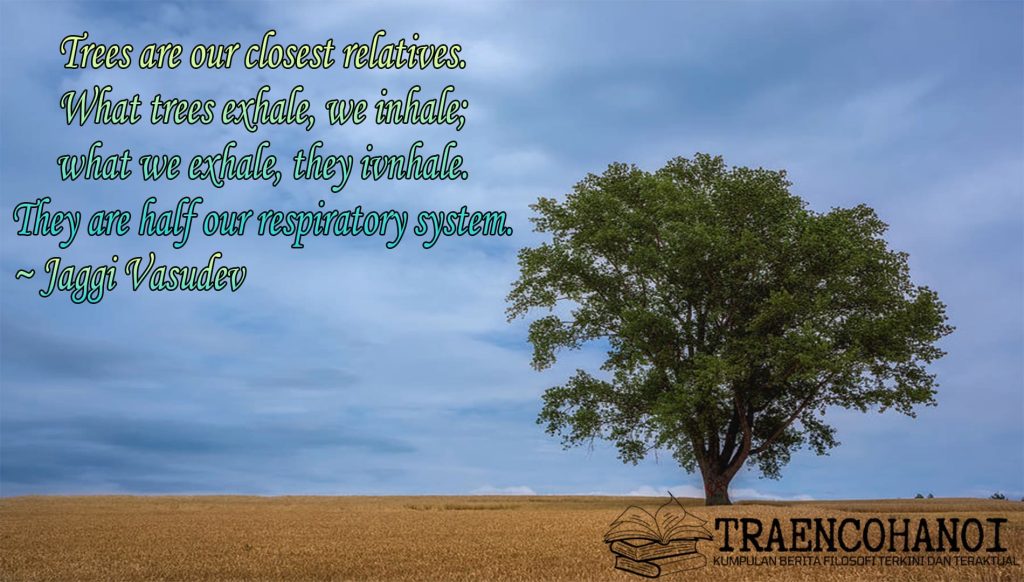 Deeply rooted in the ground, stretching towards the sky, trees are the silent witnesses of time. From saplings to mighty giants, they've stood tall, braving the challenges of nature. But beyond their ecological importance, trees have been integral to human philosophies and spiritual thought for centuries. Here's a deep dive into the philosophy of trees and the life lessons they offer.
The Philosophy of Trees : Growth Takes Time and Patience
Just as a tree doesn't grow to its full height overnight, personal growth and development are ongoing processes. Trees teach us the value of patience and persistence. The tallest oak begins as a tiny acorn, and only with time and nurturing does it reach its towering stature.
The Philosophy of Trees : The Importance of Strong Foundations
A tree's strength lies in its roots. Deeply anchored, they draw nourishment and provide stability. Similarly, our values, principles, and early experiences shape us. With strong roots, we can weather life's challenges with grace and resilience.
The Philosophy of Trees : Embracing Change
With seasons, trees shed leaves, only to grow new ones later. This cyclical process signifies the impermanence of life and the inevitability of change. Embracing change, rather than resisting it, is the key to adaptability and growth.
The Balance of Giving and Receiving
Trees take in carbon dioxide and release oxygen, playing a vital role in sustaining life. They remind us of the beauty of giving without expecting returns and highlight the interconnectedness of all life forms.
Respect for Diversity
No two trees are identical. Even within the same species, each tree has a unique shape, size, and pattern. This mirrors the diversity of human experiences and perspectives. Just as a forest thrives due to its diverse ecosystem, societies flourish when they celebrate and respect differences.
The Power of Silent Wisdom
In their stillness, trees epitomize quiet strength and wisdom. They remind us of the value of silence, introspection, and deep listening in a world that often prioritizes noise.
Sustainability is Key
A tree's life cycle is a lesson in sustainability. From seed to decay, each stage of a tree's life enriches the ecosystem. Likewise, sustainable practices in our daily lives ensure a healthier planet for future generations.
Trees are more than just a natural resource or landscape element. They are profound philosophers in their own right, teaching us about patience, resilience, change, and interconnectedness. The next time you walk through a forest or park, take a moment to reflect on the silent wisdom these green giants offer and the timeless lessons they embody.
The Art of Coexistence
Trees don't exist in isolation. They are part of a complex web of life, coexisting harmoniously with various species of flora and fauna. Birds nest in their branches, insects thrive in their bark, and fungi grow at their base. This synergy exemplifies the beauty of coexistence and interdependence. Just as trees offer shelter and sustenance to many, humans can thrive when they learn to live harmoniously with each other and with nature.
Lessons in Healing and Renewal
Trees have an incredible ability to heal themselves. When they are wounded, they produce resins and other compounds to seal off the injury and prevent infections. This self-healing mechanism emphasizes the importance of self-care and recovery. Just as trees mend themselves, humans too possess the innate capability to heal from traumas and adversities.
The Legacy of Endurance
Many trees outlive humans by hundreds or even thousands of years. They bear witness to civilizations, weathering storms, droughts, and human interventions. Their longevity is a testament to endurance and persistence. It serves as a reminder that challenges are transient, and with determination, we can overcome and leave lasting legacies.
Embracing One's True Self
Every tree, be it twisted, gnarled, or straight, stands tall and proud, embracing its unique form and character. They do not compare or conform but radiate authenticity. This is a lesson for humans to cherish their individuality, acknowledge their flaws, and celebrate their uniqueness.
Understanding the Value of Community
While trees might seem solitary, they are deeply connected. Below the surface, their roots may intertwine, and they communicate using a network of fungi, known as the "Wood Wide Web". This hidden connection is a poignant reminder of the human need for community and connection. Even in our perceived solitude, we are intertwined with others, sharing resources and support.
In Essence… The Philosophy of Trees
Trees, with their majestic presence and silent endurance, are not just passive entities but active philosophers of life. They serve as living metaphors, guiding us through their simple yet profound lessons. By observing and understanding them, we can draw parallels to our own lives, finding wisdom and insights rooted in the very fabric of nature.